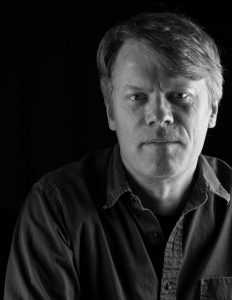 Chris Eckman – Glitterbeat Records
Musician, record producer and co-founder of Glitterbeat Records, a label "built upon sounds and artists that transcend cultural pre-conceptions and genre specificity". Glitterbeat won the prestigious WOMEX "Best Label Award" in 2014, 2015, 2016, 2017 and 2018. Eckamn and his partners started a sub-label tak:til in 2017 with the concept of creating a highly selective label imprint that specializes in contemporary, mostly instrumental music.
Eckman is known for his contributions as a member of the acclaimed American band, The Walkabouts. Over the last 25 years, The Walkabouts released nearly 20 albums on labels such as Glitterhouse, Virgin and Sub Pop.
Chris has also produced over thirty albums for other artists including: Tamikrest (Mali), Aziza Brahim (Western Sahara/Spain), Bassekou Kouyate (Mali) and Damir Imamović (Bosnia).
In 2014, Aziza Brahim's Eckman-produced album "Soutak" was the #1 album of the year on the World Music Charts Europe. Brahim and Eckman repeated the feat in 2016 with her "Abbar El Hamada" album. Eckman's production work in West Africa led to the formation of the Glitterbeat Records with his partner Peter Weber.